Hybrid Vehicle Maintenance and Repairs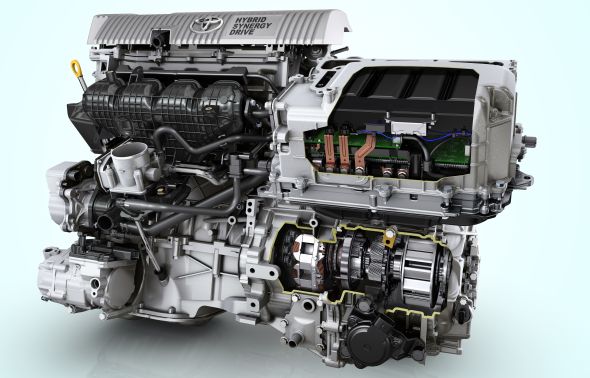 Hybrid vehicles are not ordinary vehicles, they require highly specialized equipment and training to keep them running smoothly and economically.
Mawson Motor's has the latest specialized equipment to work on your hybrid vehicle and has recently gained the services of one of the regions most knowledgeable and experienced Hybrid vehicle technicians.  Our SAE International trained technicians are qualified to perform any service that your hybrid or electric vehicle needs including AC, brakes, tyres, batteries, diagnostics & electrical systems etc..
To keep your vehicle operating at peak performance and fuel efficiency, all of its systems need to be in good working order and in balance with each other. Outside of the electric power components, HEVs and EVs contain the same systems as traditional combustion engines – from brakes and tires to heating and cooling – and if one part is stressed, other systems suffer.
That's why Mawson Motors offers complete maintenance and repair services for the whole vehicle.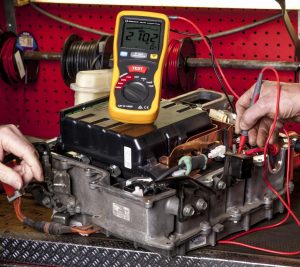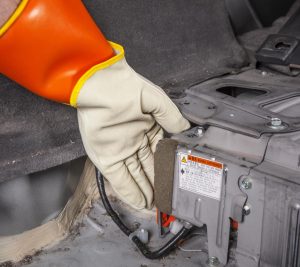 These are some of the services we offer:
Complete computer diagnostic test. Our cutting-edge technology ensures fast and accurate diagnosis of issues.
Battery power & energy test. Your battery will be removed. Testing includes one conditioning sequence and provides a documented, baseline report of performance and predictive data to plan for upcoming services.
Electrical systems inspection. Every element of the system is carefully inspected to identify existing and potential future abnormalities.
Wire and cable check. Technicians thoroughly inspect all cable sheaths and wires for cuts and tears.
Tyre analysis. Tyres are inspected for proper pressure and potential wear patterns. We also review your tyre type to ensure you have the best, low-rolling resistance tire for maximum efficiency.
Complete vehicle inspection. We look at every system – from conventional to hybrid-specific – and let you know what needs attention now and what may need attention down the road.
Air Conditioning service. Hybrid vehicles have unique air conditioning systems and our technicians have the specialist training to keep them in optimal condition.  This service is currently unavailable but will be shortly.