Restoration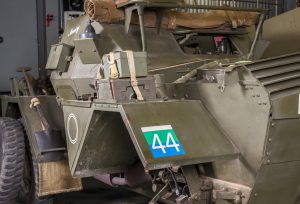 Mawson Motors has a long proud history of completing high quality mechanical restoration of classic and military vehicles. Robin Mawson (the business owner) has extensive experience gained from more than 30 years of restoring WWII soft skin and armoured vehicles.
Some of Robins concourse winning restorations regularly appear at many of the country's preeminent military vehicle gatherings and re-enactments such as the Corowa  Swim In and the Australian International Air Show.  Robin has a rare eye for detail and the skills to match, if impossible to find parts are unavailable replacements are often made in house and Robin is a member of the Institute of Automotive Mechanical Engineers.
Mawson Motors head mechanic Rod is a classic car and military vehicle owner himself and has more than 3 decades experience restoring and maintaining classic vehicles.  Rod and the Mawson Motors team have the experience and knowledge equal to the task of any demanding mechanical restoration.
Whether your pride and joy is a classic Ferrari, a Jeep or a WWII tank we have the knowledge, skills and experience to get back to running like new.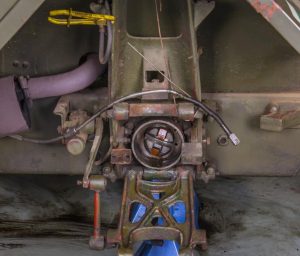 Work we specialize in:
Engine rebuilds.  Whether it's a side valve or overhead cam, a 4, 6 or V8 we have the expertise to bring it back to new condition.
Transmission and differential rebuilds. All types of manual and automatic transmissions, transfer cases and diff for cars and trucks.
Braking systems.  We can reline your brake shoes and fix spongy pedals and specialize in rebuilding slave and master cylinders including relining with stainless steel sleeves.
Suspension.  Replacing worn bushes, shockers and springs or re-rolling/replacing leaf springs will restore your ride height and handling.
Steering.  We can rebuild steering boxes, adjust camber and castor angle and fix speed wobbles.